Newsletter
Understanding Which Student Visa is Best for You!
on May 02, 2023 12:05 PM
|
Did you know that Phoenix East Aviation is a global village with over 65 nationalities? Our pilots literally "fly in" from all over the world to train with us. Your journey to becoming a pilot begins right away with speaking to our knowledgeable Admissions staff who help guide you through the application process. Are you reading this newsletter as an international student looking to pursue a career in aviation, but don't know where to begin? You are in luck! By the time you are done reading this, you will have a better understanding between the two visas that PEA can help an international student obtain, F1 and M1, and how they differ.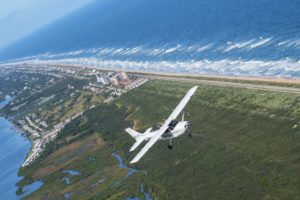 An F1 visa allows a student to temporarily live in the United States for a specific period of time while studying and training. PEA is approved to issue the I-20 form for a F1 visa to students interested in careers as professional pilots and who desire to complete a FAA approved full professional training program, which typically starts with obtaining a Private Pilot License and progressing through Instrument Rating, Commercial Certificate, and Instructor Ratings. Optional Practical Training (OPT) is temporary employment that is directly related to an F1 student's major area of study. Eligible students can apply and receive up to 12 months of OPT Employment Authorization after completing their academic studies (post completion).
As an international student looking to train at Phoenix East Aviation, you also have the possibility to choose an M1 visa to complete your training. However keep in mind that an M-1 is allowed for studies only: The M1 visa authorizes an international student to only study in the United States. This does not allow you to work in the US after completing your training. If you need additional time to complete your training, all duration extensions must be approved through the government.
By now in the newsletter you may have a better understanding of the two different visas that PEA is approved to issue, but what are the key differences between the two?
Key Differences to Keep in Mind:
F1 visa allows a year of study with work authorization post completion, while M1 is for studies only and no work authorization.
F1 visa gives the option to transfer to another University after you completed your training, however on an M1 visa, the international student must return home after their studies.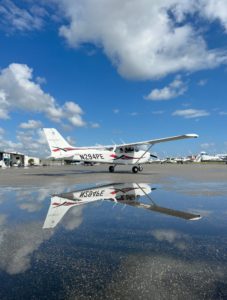 As an international student, the type of student visa you apply for and obtain will greatly impact the course of study you take at PEA, your future, and the ability to accomplish your goals. Flight training is not only a time commitment, but also a very large financial commitment. It is very important to have all of the information you need in order to make an informed decision about your pilot training and your future.
Are you interested in learning more about the visa and/or our admissions process to start your flight training, and become the pilot you have always dreamed of? Our Admissions Officers are here to help you with any questions you may have. Please email us at info2@pea.com to get in touch with us.